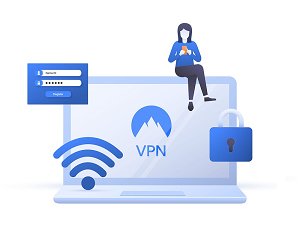 There's a big change coming to the Microsoft Edge browser.  Big enough that it may prompt some users to switch to Edge.
Recently, Microsoft announced that they'll be adding a free built-in VPN (Virtual Private Network) service to Edge as part of a long-anticipated security upgrade.  Called "Edge Secure Network," the Redmond giant is currently testing the new Cloudflare-powered VPN service and says it will be rolling out soon, though no precise timetable was given.
The basic idea here is that it will encrypt a user's web traffic so that ISPs can't collect browsing information you'd rather keep private.
The new feature will also allow users to mask their location or make it possible for them to browse the internet using a virtual IP address.  Among other things, this means that users would be able to access content blocked in their countries, like Netflix or Hulu programming. Or in the case of China, which routinely denies access to broad swaths of the internet to their citizens, this could provide a way around those restrictions.
That sounds fantastic but there is one rather large catch to be aware of.  At present, the data limit is set to 1GB per month and users will need to be signed into a Microsoft account so that the company can track usage, which is ironic to say the least.
Microsoft has attempted to downplay this last bit. They've been stressing that while Cloudflare will collect support and diagnostic information from those using the service, it will permanently delete that data every 25 hours.
The new feature is still being tested and is currently unavailable to the public. If you join the Microsoft Edge Insider group, you'll be first in line for a preview when Microsoft is ready for the big unveiling.