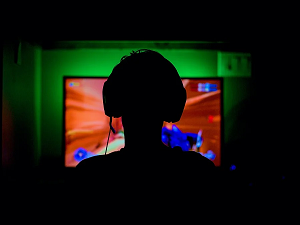 Are you a gamer? Do you have an account on Steam, EA Origin, or the Epic Games Store? If so there's an emerging threat you should be aware of.
A new strain of malware is now being sold on the Dark Web. Discovered by researchers operating out of Kaspersky Labs the new malware strain has been dubbed BloodyStealer.
Once BloodyStealer is installed on an infected machine the malware is cable of stealing personal information including but not limited to login details at the sites mentioned above, information contained in cookie files, payment card information, and more.
Once the information is siphoned from a target system it is uploaded to a command and control server. There it is aggregated with the data from other pilfered accounts to be sold on the Dark Web. More disturbingly is the malware itself is being sold on the Dark Web which is leading to rapid and widespread adoption.
The researchers note that although the new malware strain isn't made exclusively for targeting the gaming platforms listed above gaming is big business. They included that accounts controlled by gamers represent a lucrative segment of the market that's very attractive to hackers and scammers around the world.
The researchers who discovered BloodyStealer had this to say about it:
"BloodyStealer is a prime example of an advanced tool used by cybercriminals to penetrate the gaming market. With its efficient anti-detection techniques and attractive pricing, it is sure to be seen in combination with other malware families soon.
Furthermore, with its interesting capabilities, such as extraction of browser passwords, cookies, and environment information as well as grabbing information related to online gaming platforms, BloodyStealer provides value in terms of data that can be stolen from gamers and later sold on the darknet."
Keep a watchful eye out for this one especially if you're a gamer.